For one week in November, Rimini became the centre of the European Circular Economy. Here at Ecomondo, the leading fare in the industry, companies, corporates and startups presented the state of the art in green technologies and sustainable solutions for a better use of resources. Among them, our Green Alley Award winner Aeropowder with their sustainable thermal packaging "pluumo". Right from the Green Alley Award they jetted to Italy to introduce their alternative insulation material made of feathers to potential customers and the professional circles at the fare.
"It was great to take AEROPOWDER and pluumo to the Ecomondo exhibition", says CEO and co-founder Ryan Robinson. "It was really encouraging to see such a positive response to our sustainable packaging solution, especially as we are still relatively early and were surrounded by established companies."
Aeropowder presents pluumo in exclusive startup space
This year, Ecomondo had dedicated an exclusive space to innovation, emerging ideas, and a new – and above all young – business class: Several cooperations, e.g. with Landbell Group and the Green Alley Award helped to bring about forty start-ups operating in various sectors of the circular economy and energy efficiency to Rimini Expo Centre. These startups profited from a great number of international visitors: At the event there were trade and industry members from 115 countries, 70% from Europe and 9% from the Mediterranean basin, but also important participation from China and the Russian Federation.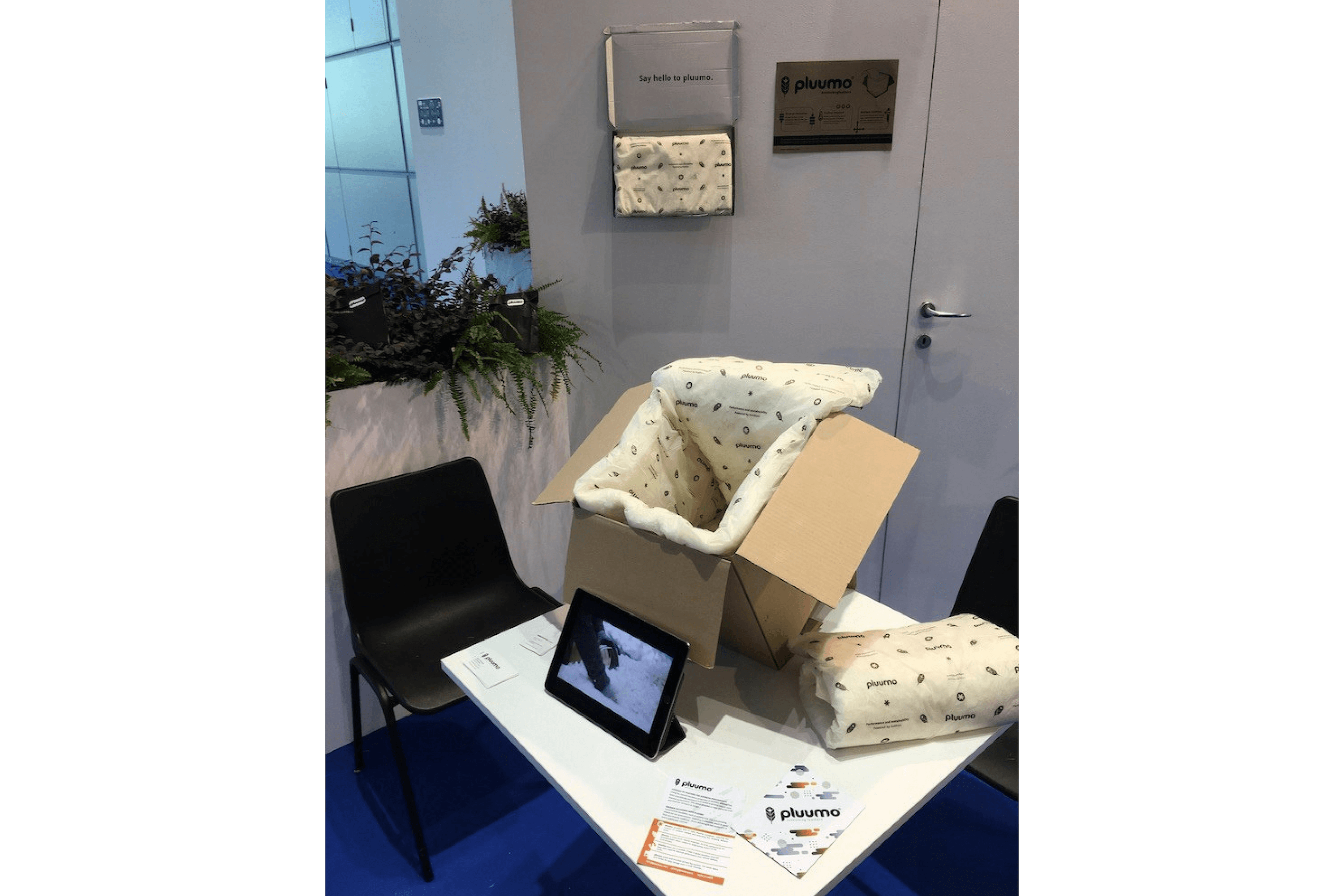 Ryan Robinson from Aeropowder confirms: "Our time at Ecomondo reinforced our belief that there is a global demand for pluumo – we have had conversations with companies across a range of industries from every corner of the globe – and we are excited to see where our next steps will take us. So a big thank you to the Green Alley Award and the Landbell Group for this opportunity!"
Due to a partnership with Ecomondo, a free exhibition stand at the fare was part of the prize package for this year's winner of the Green Alley Award and a great addition to the prize money.